What is Wilber?
»
Evolution of The Wilber Shield
Evolution of The Wilber Shield
We take pride in the reputation we have earned through hard work and fair dealings.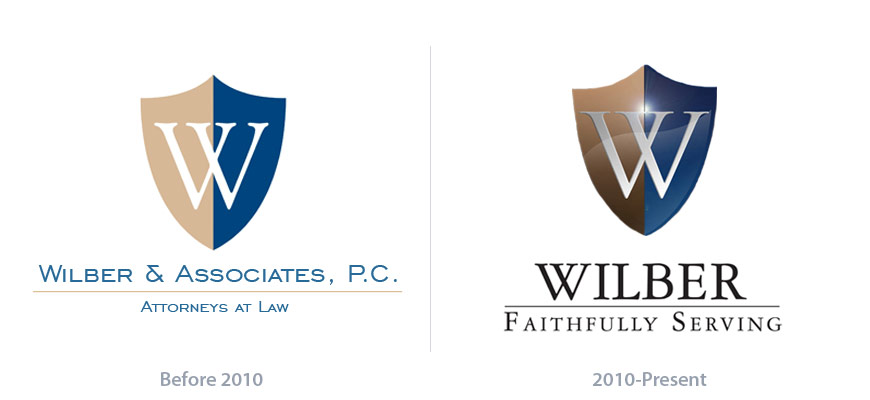 Why the Shield?
The Shield represents our ability to defend our clients and shows that we are in a battle for our clients' interests. We are the warriors who are sent forth to battle from an open position, and we reject the sneak attack.
Do the colors have significance?
We all have our favorite colors and many believe they are a reflection of personality. We believe colors can convey symbolism as strongly as a logo itself. We chose blue for half of the shield as it represents loyalty. The first element of true service is the obligation of loyalty. (And, blue is one of Ken Wilber's favorite colors.) Bronze is the second color of the shield. Bronze stands for boldness and is made at the hands of man. We work hard at what we do and must be assertive and confident.
Together the logo and colors represent our commitment to battle honorably for the interests of our clients. Our employees and many of our clients wear the Wilber logo with pride. We are part of something bigger than ourselves, and we are making a difference.
Learn About Wilber's Core Values →